OUR ROOTS
From humble acorns, mighty oaks grow. Total Produce can trace its origins right back to 1850's Ireland with the establishment of a modest fruit & vegetable wholesale business, "Charles McCann's Fruit & Vegetable Market" in the North East.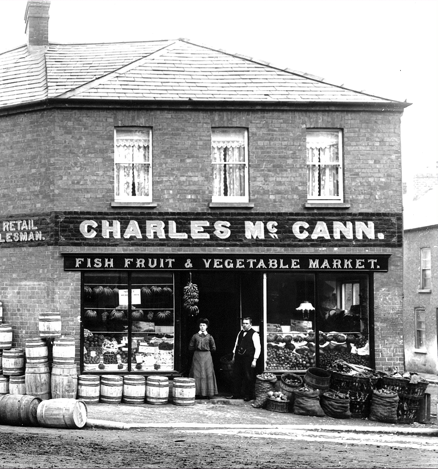 LOCAL CONSOLIDATION
In 1958 Neil McCann took over the family business, "McCann Fruit." A sustained period of expansion followed as McCann's merged with similar wholesalers across Ireland becoming first, United Fruit Importers and then, Fruit Importers of Ireland (FII). In doing so, Neil McCann established not only Ireland's largest fresh produce provider, but also a premise that underpins Total Produce's strategic growth to this day; that the needs of customers can be best served by bringing together the collective strengths and resources of diverse suppliers.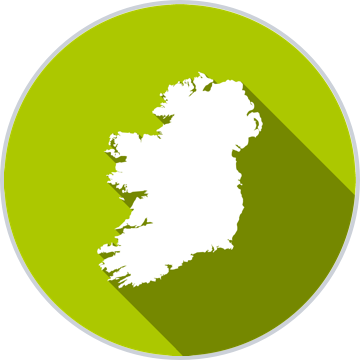 INTERNATIONALISATION
In 1986, Fruit Importers of Ireland (FII), in what was its first foray onto the international stage, bought Fyffes ltd in the United Kingdom, assuming its name and becoming a public limited company (Plc). A twenty year period of internationalisation followed with further investments in the Netherlands, Spain (Grupo Eurobanan), Italy (Peviani), Denmark (Lembcke), Sweden (Everfresh), and the Czech Republic (Hortim International), transforming Fyffes Plc from Ireland's largest fresh produce provider into Europe's market leader.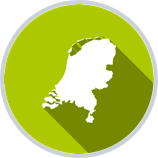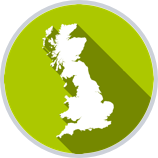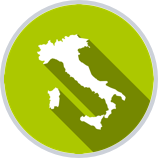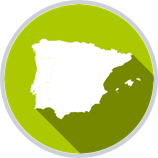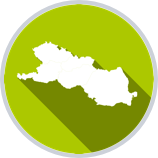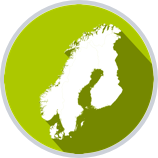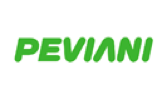 TOTAL PRODUCE IS BORN
On December 31st, 2006 Fyffes Plc demerged, separating into a tropical fruit importer, which retained the Fyffes name and a general fresh produce specialist, which became Total Produce Plc. Both were listed on the Dublin and London Stock Exchanges and remained European market leaders in their respective fields. Total Produce's focus was clearly defined as the sourcing, distribution and marketing of the complete portfolio of local and globally produced fruits and vegetables to retail, wholesale and foodservice customers across the world.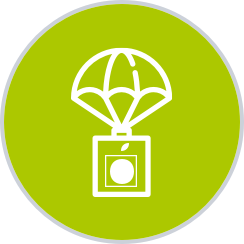 A NEW CHAPTER OF GROWTH
From inception, Total Produce continued to replicate the formula for growth that had already proven so successful both in Ireland and across Europe. In January, 2007 the acquisition of a 100% holding in Redbridge ltd, a leading fresh produce marketer in the United Kingdom was announced. Redbridge was a respected specialist in the berry sector and brought a unique suite of core competencies into the Total Produce group. Redbridge ultimately would merge with Total Produce's existing UK infrastructure to create Total Produce UK, which is today the United Kingdom's largest fresh produce provider.

BACK TO THE NETHERLANDS
With an established foothold already in place by virtue of Total Produce B.V., the group's fruit importation business based in Rotterdam Port, Total Produce invested further in the Netherlands in February 2008 with the acquisition of a 60% stake in Haluco B.V. and Nedalpac B.V.. In contrast to Total Produce B.V., these businesses specialise in local Dutch production, specifically salad products, which they market across Northern Europe. In 2009 Total Produce's Dutch presence was augmented still further with the acquisition of a 50% holding in Frankort & Koning, a large importer of tropical fruits and distributor of local produce based in Venlo, serving Germany and the wider Northern European region.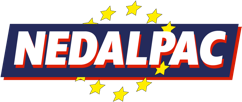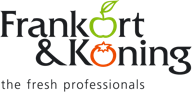 NORTH AMERICA EXPANSION
February 2013 saw the Total Produce group make its first investment in North America with an agreement to acquire a 65% majority shareholding in the Vancouver, BC - headquartered Oppenheimer Group. "Oppy" is a leading fresh produce provider across Canada and the United States, marketing a broad range of locally produced and imported products. This acquisition would prove to be a platform for further expansion in North America over successive years.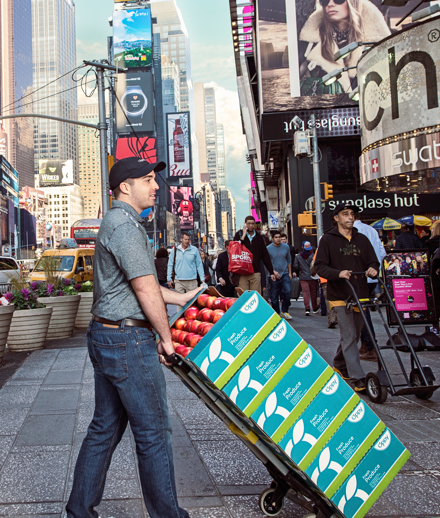 PRODUCT SPECIALISATION
The investment in Oppy in 2013 was followed shortly thereafter with an investment in Eco Farms, a primary producer and importer of Organic Avocados and Citrus. In addition to its own groves in the "Golden State", Eco Farms works with partners in Chile, Mexico and Peru to source premium produce for supply to retailers, wholesalers and foodservice operators across the North American market.

FURTHER INVESTMENT IN NORTH AMERICA
In February 2015, Total Produce announced the acquisition of a 50% holding in Gambles. Founded in 1989 by Tom Hughes and Wayne Giles, Gambles is today one of Eastern Canada's premier produce companies with 2014 sales of CAD$170m and employing over 280 staff. Gambles offers a wide range of fresh, local and imported produce that is delivered daily throughout Ontario to the retail, wholesale and food-services sectors. The business is operated out of the Ontario Food Terminal and a state-of-the-art 65,000 sq ft distribution facility in Toronto.

EXPANSION IN NORTH AMERICA AND NEW INVESTMENTS IN SOUTH AMERICA
In February 2016 Total Produce's North American footprint was extended still further with the announcement of the acquisition of a 65% equity stake in Progressive Produce LLC, headquartered in Los Angeles, California. Progressive Produce was founded in 1967 and today is one of California's premier produce companies with 2015 sales in excess of US$200 million and 214 employees. Progressive Produce offers a wide range of fresh, domestic, local and imported produce and specialises in the year round supply of potatoes, onions, asparagus, organics and other fresh fruits and vegetables. The business serves its customers from four strategically located distribution facilities in California and Washington.
2016 would also see Total Produce group make its first investment in a local South American produce business with the acquisition, of Argofruta in Brazil.  Headquartered in Petrolina, Argofruta operates farms and pack houses in Petrolina, Iaçu and Itajobi and employs up to 700 people at the height of the production season.  Argofruta exports limes, mangoes, ginger and grapes in addition to marketing a wide range of products including melons, passion fruit, guava and onions to the domestic market.
Later, in 2016, Total Produce would invest further in primary production in South America with the completion of the acquisition of a stake in El Parque in Chile.  A primary producer of avocados, citrus & grapes, El Parque exports to North America, Europe and Asia.  Based in Santiago, El Parque operates orchards and nurseries in La Ensenada, Alto Panquehue and La Puntilla.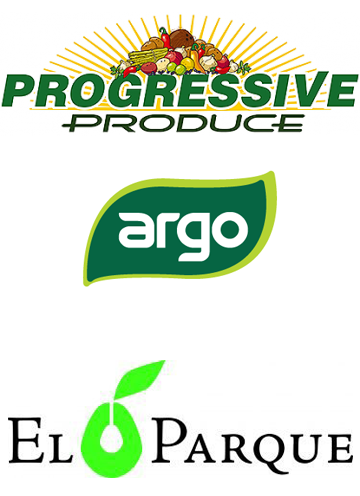 BACK TO THE GOLDEN STATE!
In November 2017 Total Produce acquired a 50% equity stake in California based fresh produce company, The Fresh Connection, LLC. Founded in 1994 and headquartered in Lafayette, California, the company today is one of North America's premier produce export companies with 2016 sales of c. US$165 million. The Fresh Connection is engaged in the year-round distribution and export of a wide range of fresh fruits and vegetables to customers in more than 35 countries. The company partners with a network of trusted growers throughout the US, Mexico, South America, South Africa, and Australia to enable it to provide many varieties of fresh produce, principally citrus, apples, pears, grapes, berries, cherries, and stone fruit, to its broad customer base.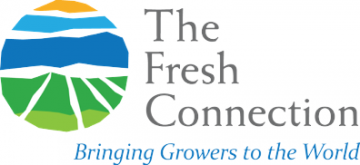 Dole Food Company joins the Total Produce Family
In July 2018 Total Produce announced the acquisition of a 45% equity stake in Dole Food Company.  A brand of global renown, Dole is one of the world's largest fresh produce companies and a producer and marketer of premium quality fresh fruit and vegetables. Augmenting an already extensive portfolio of exceptional fresh produce companies across North America, the transaction brings together two of the world's leading fresh produce companies, with complementary market positions in various product segments and geographies, and represents a very significant step in the history of Total Produce and a continuation of our successful expansion strategy.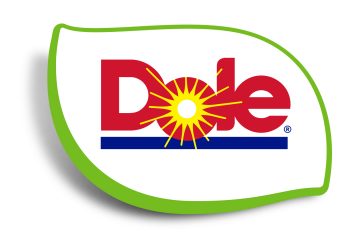 Today
With a turnover in excess of €4.25 billion, Total Produce is today one of the world's largest and most accomplished fresh produce producers and providers. Operating out of 39 countries, while serving many more, we are the market leaders in Europe and North America with an increasingly prominent presence across the global marketplace.

Click here for an overview of Total Produce's global operations.
VIEW OUR OPERATIONS