Total Produce Ireland Targets 40% Reduction In Carbon Consumption By The End Of 2020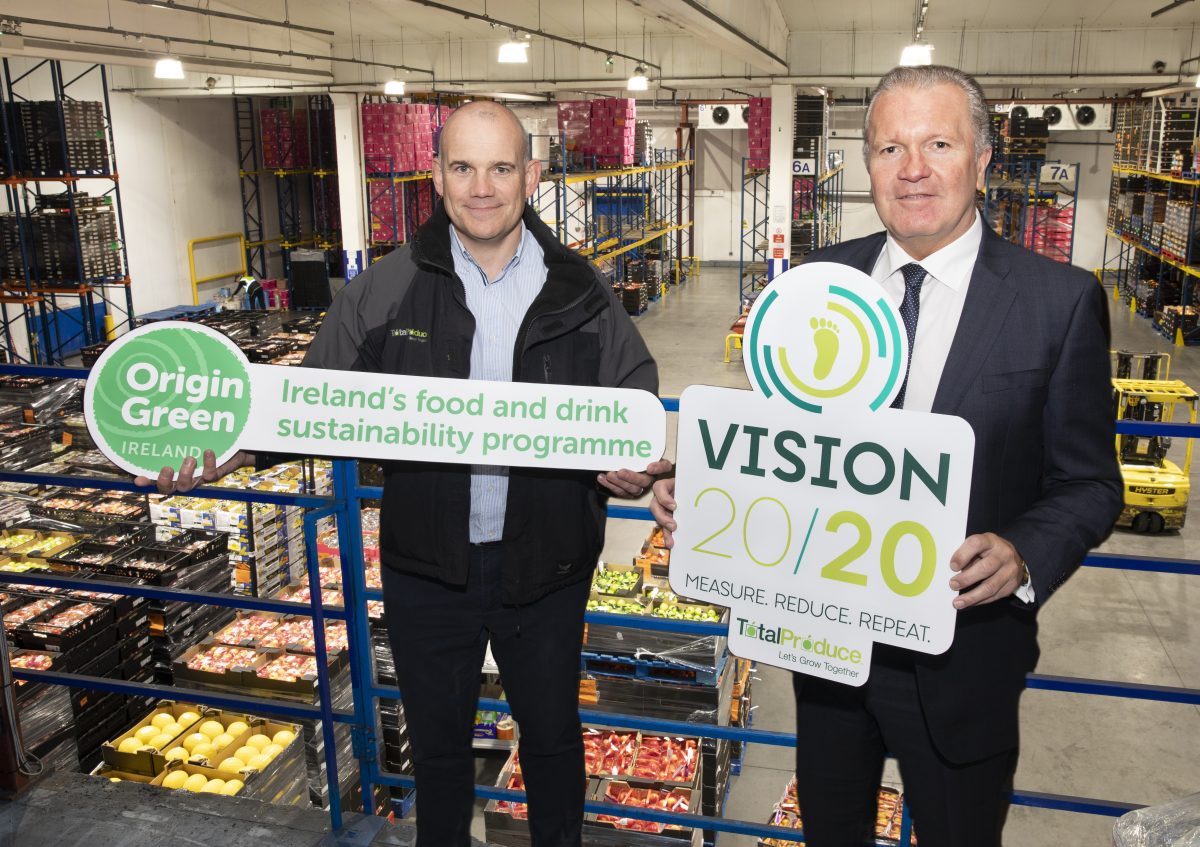 Pictured: In Total Produce Swords (Central Distribution Centre):  Mr. Des McCoy, Managing Director, Total Produce Ireland and Mr. Conor Keown, Regional Facilities Manager, Total Produce Ireland & UK.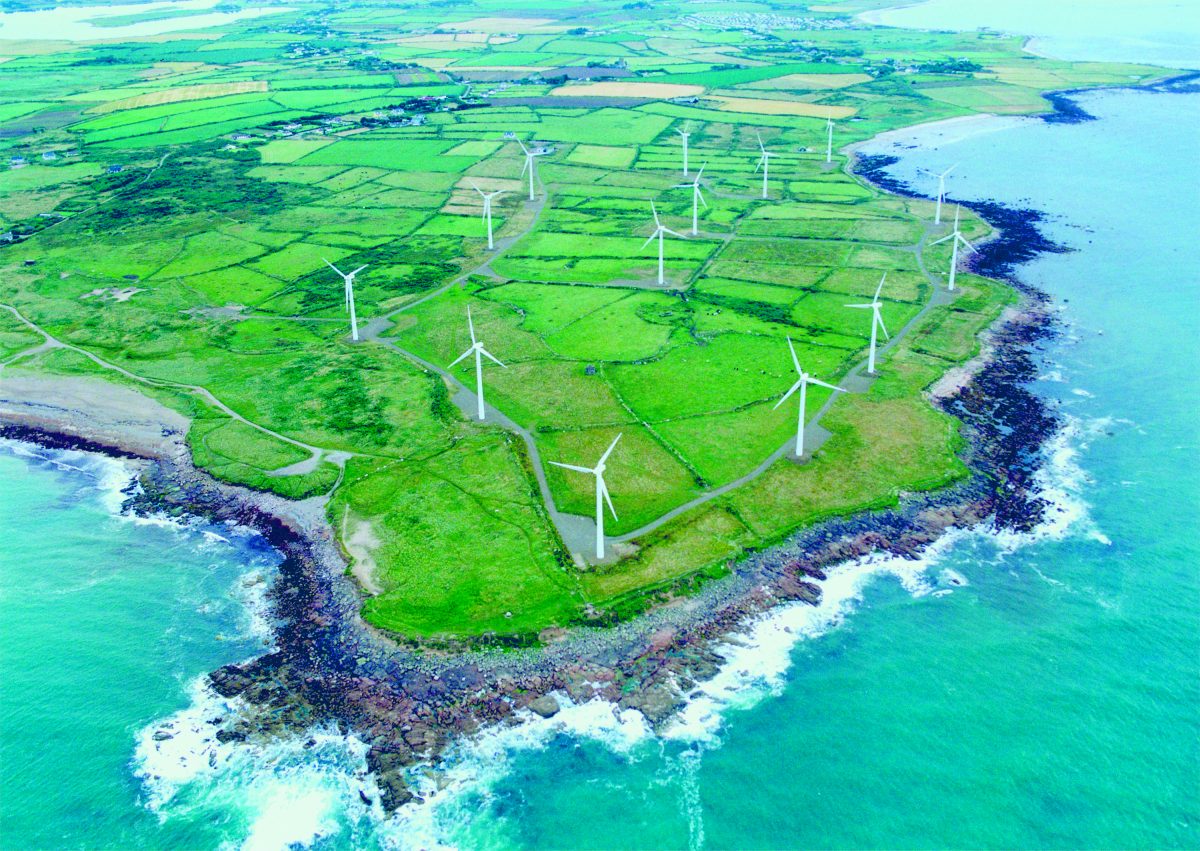 Pictured:  Carnsore Windfarm, Wexford: Energy from which contributes to Total Produce's green energy commitment.
Group's Irish Operations To Power Twenty Two Facilities With 100% Renewable Energy.
Total Produce, Ireland's leading fresh produce provider, is pleased to confirm that, as of September 1st, 2019,  the group's Irish operations have moved to 100% renewable electric energy sources to power its business units across the island of Ireland. This transition applies to twenty two units in all; eighteen in the Republic and four in Northern Ireland including Central Distribution Centres, production facilities,  regional depots and the group's Dublin Head Office.
The company is partnering with Electric Ireland in the Republic of Ireland and Go Power in Northern Ireland with Captured Carbon Ltd verifying the green energy source declarations. It is anticipated that this initiative, alongside additional carbon reducing measures already in place, will deliver a 40% reduction in carbon consumption by the end of 2020.
Part of "Vision 20/20", Total Produce's company-wide initiative dedicated to measuring and reducing carbon consumption throughout the group internationally, the integration of renewable energy into the group's Irish operations will also make an important contribution to Total Produce's ongoing commitments to Origin Green, Ireland's national sustainability programme.
Speaking of the transition to renewable energy, Des McCoy, Managing Director of Total Produce Ireland, notes:
"In Total Produce, we're privileged that the products we sell; fresh fruits & vegetables, are associated with the smallest environmental footprint of all the primary foodstuffs, but we can always do more.  Our transition to renewable energy demonstrates our ongoing commitment to reducing ever further our impact on the environment and is but one component of a broader suite of measures being put in place as part of our ongoing journey towards becoming an ever more sustainable company."
Click below to see a short overview of our Irish renewable energy project.