Total Produce To Showcase at Bloom 2017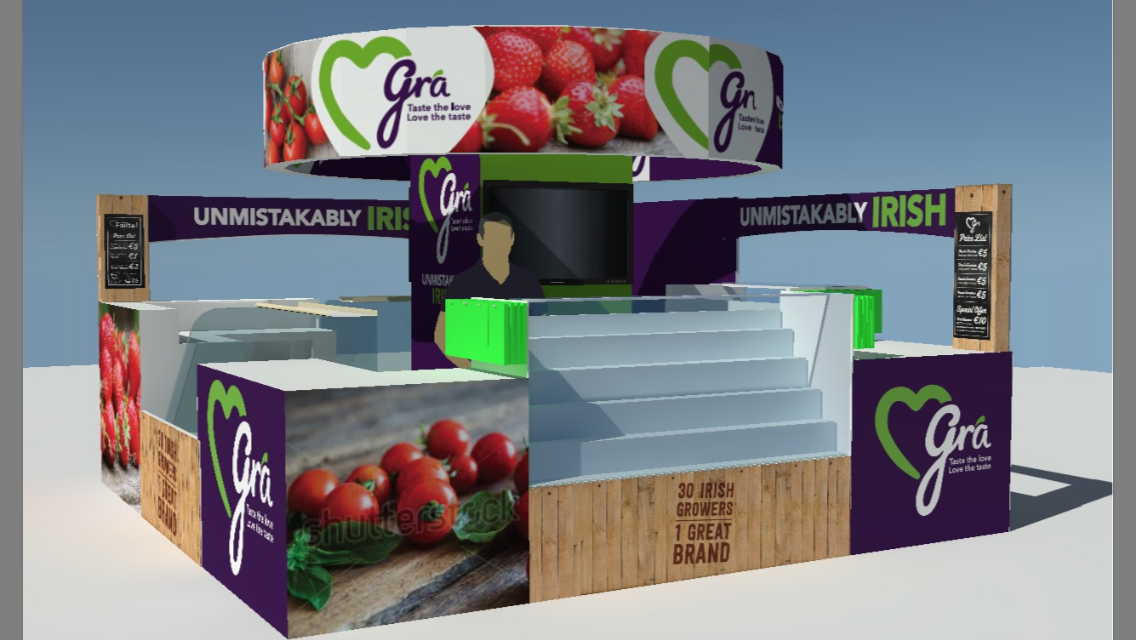 Total Produce is committed to promoting locally grown produce in each of the markets in which we trade. This weekend will see the best of Irish horticulture showcased at Bloom 2017 in the Phoenix Park, Dublin. Total Produce is pleased to be participating, promoting the Grá brand to the masses & providing a platform for some of Ireland's most accomplished growers to promote the fruits of their labour. Throughout the five day event, running from June 1st to 5th, we will be sampling a selection of Irish berries, tomatoes and herbs and introducing some of the estimated 180,000 visitors to our select group of local growers. The Grá stand will be located in the Fresh Produce Market. Make sure to drop by if you're attending what is always a hugely enjoyable event.
———————–Ends————————–
Picture Captions-
Picture One- A visualisation of the Grá stand at Bloom
Visit: www.totalproduce.com
 About Grá- Grá Produce is a specially selected group of over 30 of Ireland's most accomplished fresh produce growers. The objective is to bring together their experience, expertise, collective strengths and passion for growing, to produce a consistently superior range of fresh, Irish fruit & vegetables and market them under a single, instantly identifiably brand. This brand, Grá, meaning "Love" or to have a yearning for", recognises the dedication and passion local Irish producers devote to growing. Total Produce is the exclusive consolidator, marketer and distributor of Grá produce.
Visit: www.gra-produce.ie
For further information-
Vincent Dolan,
European Marketing Director,
Total Produce
Ph:          +353 429388707
E:            vdolan@totalproduce.com